Future Primitive Podcast and Community Relaunch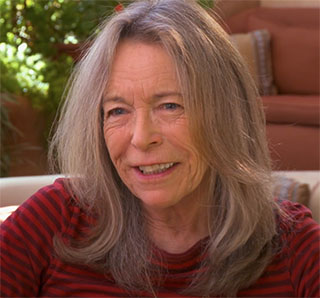 Dear friends of Future Primitive — it is with great joy that we share with you our plans for a new website and online community.  As divisiveness engulfs many sectors of our interconnected lives, we yearn to deepen intimacy with each other.  Over the last 10 years, this weekly podcast has been a treasure for hundreds of thousands of people, nourishing their souls with heartfelt exchanges between wisdom teachers, experienced elders, and pioneers of consciousness.  It has also been extremely rewarding for myself, as I have shared countless tender moments with our guests.
It is in this spirit that we invite you to participate on a new level as a paying member, so that our exploration into the knowledge of our ancestors can continue to pour into our visions for a hope-filled future.
– Joanna Harcourt-Smith
Since June 6th, 2017 we have raised a total of $4,552 and signed up 70 members! Our target for our launch is $6,000 and 100 members. Join us on this new journey.
[progressbar_circle percent=76]
The Purpose of this Campaign
The funds raised during this campaign will be used to redesign our website (https://futureprimitive.org/staging) and craft the community offerings that will be housed within the new website.  Tasks include cataloging our archives and updating photo and bio content, new art and branding, server and hosting upgrades, community forum and services design, and last member integration and communications.  The funds will also cover the costs incurred preparing this campaign.
The purpose of the campaign is to jumpstart our paid subscription base and to create an exciting new community platform for us to broaden our listenership.
We are committed to making this happen, so come join us!
Our New Website & Community Plans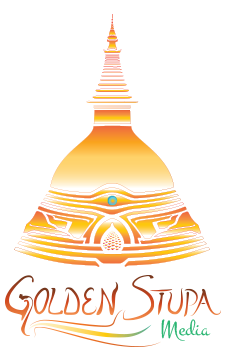 We have envisioned a new website and a community subscription model that will both sustain Future Primitive and create a whole new way for our listeners and our guests to interact with each other.  This will include a secure online forum and communications system, where our listeners, guests and hosts can share their thoughts and creativity with one another.
For the first five years of our podcast, we were financially sustained by the Marion Institute.  After Marion shifted their assets to environmental and other educational initiatives, Future Primitive has continued through the generosity of our listeners and friends.
Golden Stupa Media (https://goldenstupa.media) will be overseeing branding and artistic upgrades, as well building the website and community forum.
Benefits of becoming a paying member of Future Primitive:
Archive Access:  Logged in members will be able to play each episode in the FP archive.  Once launched, the most recent three episodes will remain available on our public podcast feed.
Forum:  Logged in members will have access to a secure community forum, where previous and current guests, other subscribers and the hosts can discuss episode subject matters, current events, philosophize, and share their creative offerings and projects.
Special Content and Videos:  Audiobooks (e.g. Tripping the Bardo), nuggets from previous episodes (transcripts, juicy excerpts), videos, ebooks, art and music downloads, and more!
Q&A with Guests:  We will coordinate with current and previous guests to hold scheduled and publicized Q&A sessions on the community forum.  Some of these will be live streaming video events.
We have begun building the foundation for our new website and subscription system, but with your help we plan to launch in Fall 2017!
Rewards
All of our rewards include a community membership, with options ranging from 3 months to two years.  In addition, we offer the following perks on some rewards:
The audiobook of Joanna's book "Tripping the Bardo with Timothy Leary", to be released in fall of 2017.
A fine art print of inspirational poster art by Jacob Aman (https://jacobaman.com).  A preview of the art will be released soon (campaign poster example below).
The paperback version of Joanna's book "Tripping the Bardo with Timothy Leary".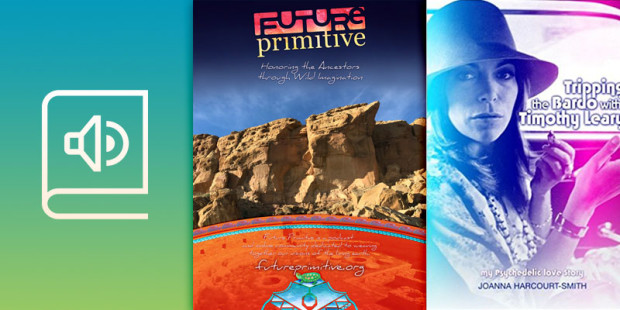 Other News – Our Team is Growing!
Joanna Harcourt-Smith and Jose Luis Gomez Soler founded Future Primitive in 2006, and now our team in growing with the addition of Jacob Aman.  Jacob is an environmental scientist, permaculture designer and artist.  Jacob will be joining in on certain podcasts now, as well as hosting future shows from time to time.